Enjoy the North German Baltic Sea coast - Travemünde and its surroundings.
The sun is shining here.
Enjoy the North German Baltic Sea coast –
Travemünde and its surroundings.
The sun is shining here.
Explore Travemünde & the Priwall during your stay
Endless sandy beaches, picturesque harbours, overwhelming cliffs and dreamlike spas and resorts make the Bay of Lübeck one of the most popular travel destinations. Often referred to as "Lübeck's most beautiful daughter", the Baltic spa town of Travemünde with its 200-year history is considered one of the most charming seaside resorts in Europe.
Situated directly at the mouth of the Trave River, the former fishing and shipping town exudes maritime flair with its beautiful marina and ferry traffic from the Scandinavian Quay. As Germany's largest harbour on the Baltic Sea, no other place on the coast promises so much variety. Nature, romance, culture, sport and adventure – Travemünde has it all.
An annual event is the "Travemünde Week", which attracts spectators and sailors from all over the world. Water sports enthusiasts and golfers in particular get their money's worth at this popular major event.
Built in 1539, Travemünde's unique sights also include Germany's oldest lighthouse and the former sail training ship "Passat", which now serves as a museum, youth hostel or event venue. With its many small shops and fashion boutiques, the old town invites you to take a relaxed shopping trip. The quaint fishing harbour is also worth a visit. Over a cup of coffee in the mild Baltic Sea air, you can enjoy the view of the Trave and the passing ships and ferries.
The surrounding Baltic resorts of Boltenhagen, Timmendorfer Strand, Niendorf and Scharbeutz are also within easy reach. Upstream from the Trave River, the medieval Hanseatic city of Lübeck is only 22 kilometres away. The inner city island, which can also be reached by boat, is part of the UNESCO World Heritage Site with its 1,800 listed houses and characteristic alleys and passageways. The life of the Hanseatic era can still be felt today. Whether you want to taste the coveted Lübeck marzipan or follow in the footsteps of the famous novel "Die Buddenbrooks", the Bay of Lübeck and its "most beautiful daughter" Travemünde are worthwhile – at any time of the year!
What can you do in Travemünde?
Here we have compiled some ideas for your vacation in Travemünde. Feel free to bookmark them and share them with friends!
Top activities – Travemünde
Top Activities – Surrounding Area



Walking, jogging, cycling …
… directly in front of the door at the Baltic Sea, along the steep coast and back via the so-called "Kolonnenweg" – Really "clears everyone's head". The paths and trails criss-crossing the nature reserve on the southern Priwall along the Pötenitzer Wiek are also ideal for exercise and exploring in the fresh air.
Or go to Timmendorfer Strand for a stroll: You can always cycle along the cliffs. At the Brodtener Steilufer you can grab a beach chair and enjoy the view, then eat a fish sandwich in Niendorf and cycle home along alternative cycle paths – e.g. through Brodten.
Or you can cycle in the opposite direction, always along the Mecklenburg cliffs to Boltenhagen (day trip, approx. 55 km in total) – on the way it is worthwhile to enjoy an ice cream or a cup of tea at Schlossgut Groß Schwansee.
An equally beautiful excursion is a trip around Hemmelsdorfer lake: in between, you can enjoy a slice of strawberry cake at Karls Erlebnishof, , a quaint farmers' market in Warnsdorf. The Tigerpark Dassow also offers lots of fun for children!
If you are more in the mood for strolling and shopping, the direct route to the beautiful Hanseatic city of Lübeck is the right one.
Nothing to do? Travemuende's surroundings have much more to offer: For example, golfing, tennis, surfing, sailing and horse riding.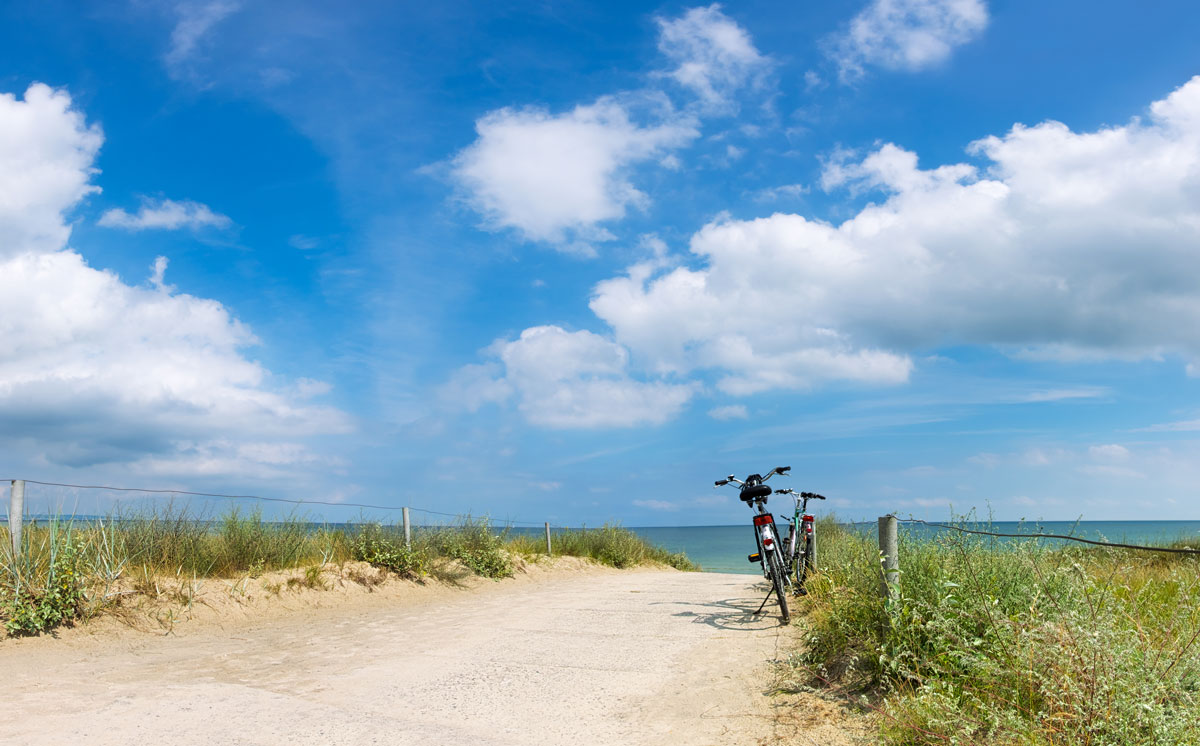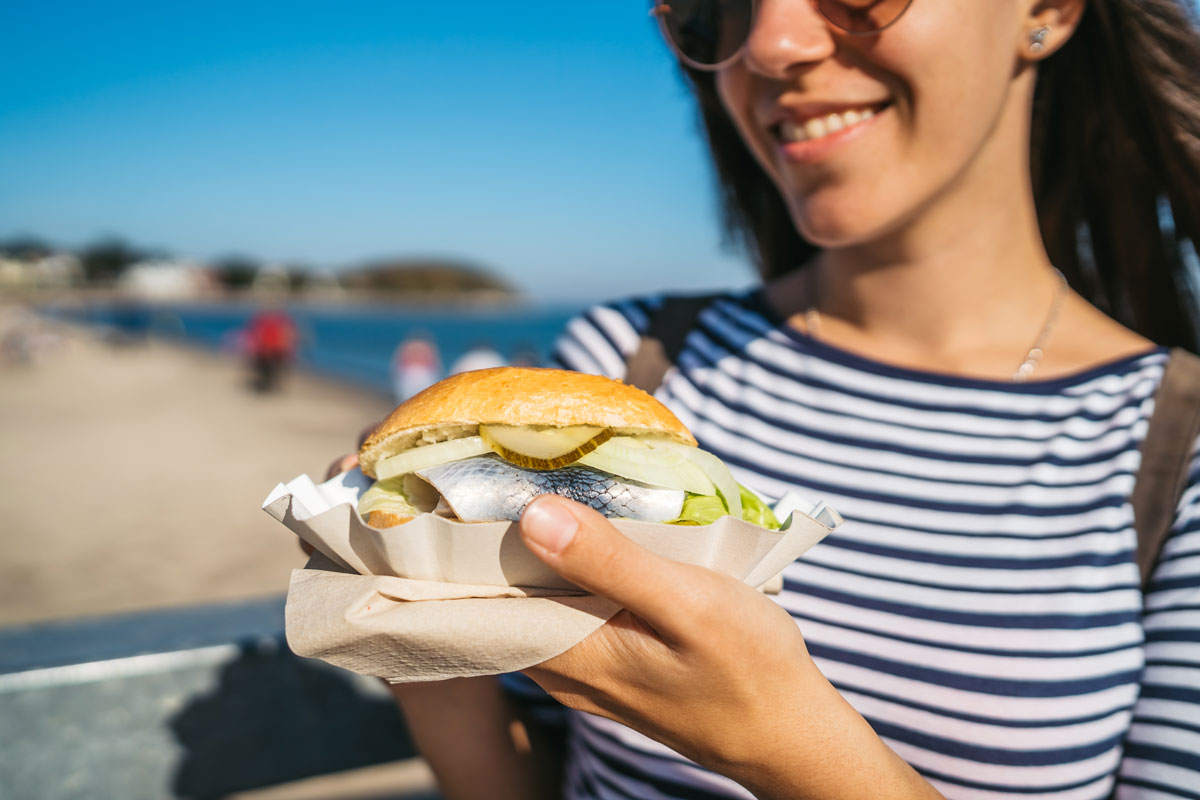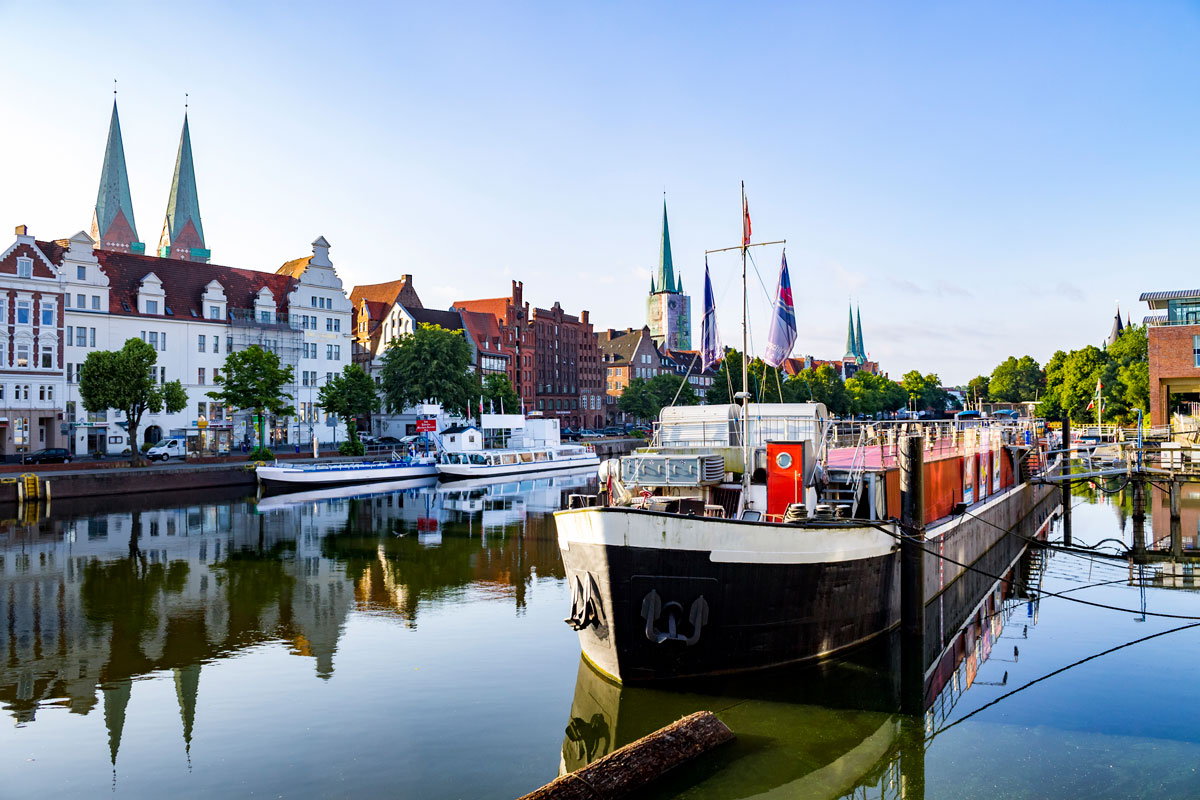 The Priwall Peninsula
The Priwall peninsula is located on the North German Baltic Sea coast and is separated from the mainland by a narrow isthmus.
It stretches over a length of about 3.5 kilometers and offers a varied landscape of dunes, beaches and forests. Priwall is especially known for its wide sandy beach, which invites you to sunbathe, swim and take a walk.
The peninsula is also a popular destination for nature and culture enthusiasts, who can visit the Pötenitzer Wiek nature reserve here, for example.
What can you do on Priwall?
Discover the diversity of the Priwall Baltic Sea peninsula. From walks on the beach to a visit to the Priwall Nature Workshop on the edge of the Southern Priwall Nature Reserve to bike tours and water sports activities, there are many ways to spend a varied and unforgettable vacation here.
We have summarized more ideas for your vacation on Priwall here. You are welcome to bookmark them.
5 great leisure activities for your vacation on Priwall:
That's us: Anna and family.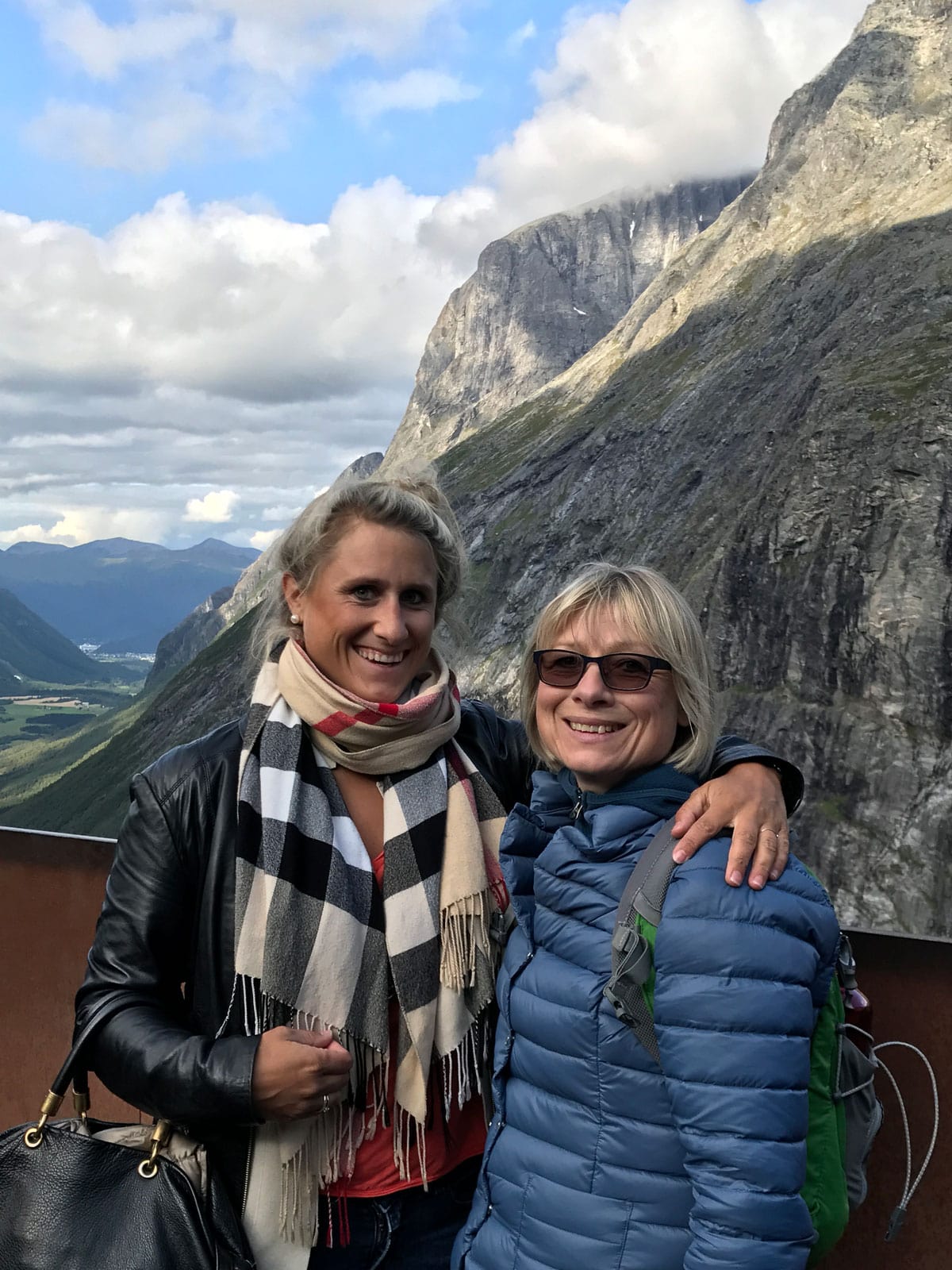 About Anna
My heart beats for travelling – and for the wonderful variety and beauty of nature in my old and my new home: the coast of the North German Baltic Sea and the mountainous landscape of the Lake Constance region.
Lübeck, Priwall, Travemünde, …
This is where I was born and grew up and where I discovered my love for sun, wind, beach and sea. But the wanderlust and the desire to travel were also born here: The first time I packed my bag after finishing my education and disappeared on a world trip. As an au pair in New Zealand and while backpacking through Australia, my passion for exploring new countries and places grew steadily. Also during my studies and afterwards, I took every opportunity for language trips, sailing trips and spent a lot of time in the nature of numerous national parks. I discovered my love for the mountains through my husband, who brought me to his old home in Friedrichshafen on the beautiful Lake Constance, where we now live with our family.
As I also wanted to combine my passion for travelling and the region of my homeland with my profession, I founded "moba travel" alongside my work in a management consultancy. Together with the support of my parents in Travemünde, we offer beautiful holiday accommodation in both places, Priwall and Travemünde, and are able to provide visitors with a relaxing travel experience.
We look forward to your visit and to you enjoying the charms of the Baltic Sea and Lübeck region with us!
Anna Rieger & Family
For beach lovers, families, small groups or solo travellers – a suitable accommodation for every occasion.