Chic & Comfortable Accommodation in Travemünde
Smell the fresh Baltic Sea air, bury your feet in the sand, walk or cycle for hours along the cliffs, relax in a beach chair – a vacation in the picturesque Baltic Sea resort of Travemünde at the gates of Lübeck offers idyllic and pure relaxation with plenty of things to do.
Here are the top 10 activities in Travemünde according to Tripadvisor. Our cozy apartments make your stay perfect – quiet, central and close to the beach. All our holiday apartments are equipped with Wi-Fi and are dog-friendly.
Our apartments in Travemünde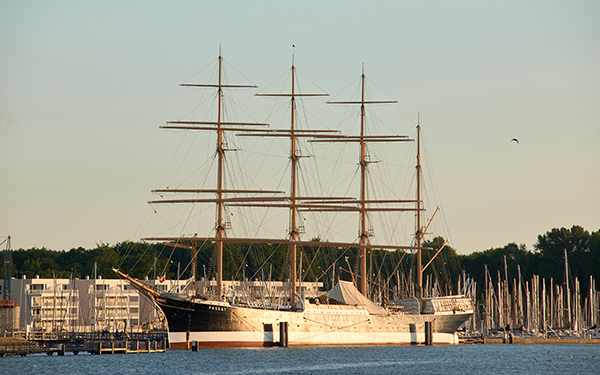 A short excursion into history: 5 interesting facts about Travemünde
Travemünde is more than just endless sandy beaches, picturesque harbors, impressive cliffs and dreamy seaside resorts – since its founding in 1187, the town has developed from a fishing village into a popular Baltic Sea spa.
Travemünde is steeped in history and there is much to discover. Here we have compiled some interesting facts:
1. Travemünde has a long history as a trading port, dating back to the Middle Ages.
2. In the 19th century Travemünde developed into a fashionable resort for the wealthy and became known as the "Queen of the seaside resorts". For over 200 years, the town has stood for maritime flair.
3. During the Second World War Travemünde was heavily bombed and destroyed, but then rebuilt and developed into an attractive vacation destination.
4. During the Cold War, the city played an important role in East-West relations, as the Soviet Union used the nearby port of Travemünde as an entry point for goods and people to and from Western Europe.
5. Travemünde's historic harbor and lighthouse are protected monuments and recognized for their cultural and historical significance.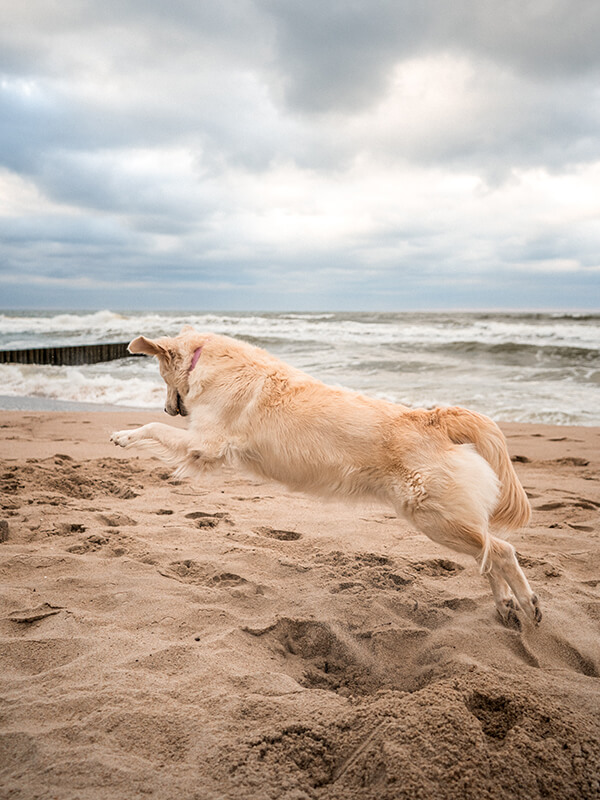 Pet-friendly holidays: Travemünde with dog and Moba Travel
Looking for a dog-friendly vacation rental in Travemünde? Great! All our apartments are dog-friendly. And best of all, the dog beach in Travemünde is less than 15 minutes walk from all apartments.
With our cozy vacation apartments your stay is perfect – quiet, central and close to the beach. Whether alone, as a couple, with family or friends – here is the right accommodation for every occasion!
In Travemünde, the two dog beaches on the Brodtner Ufer (area Söhrmanndamm, the first 100 m behind the former bathing establishment Mövenstein) and on the Priwall peninsula (Südermole, the first 100 m from the ferry dock) invite you to swim, dig and play together during the bathing season from May 15 to September 14.
Welcome to our yoga-friendly vacation apartments in Travemünde!
With us you will find the perfect place for a relaxing getaway in Travemünde. Our guests are people with their own ideas and the desire to have time for themselves. 
Enjoy the beautiful surroundings of our vacation apartments and the close proximity to the promenade, ideal for yoga practitioners and anyone looking for relaxation. 
Our holiday apartments Fährblick (4 persons), Hafennah (5 persons) and Fährnah (4 persons) are ideal for yoga fans.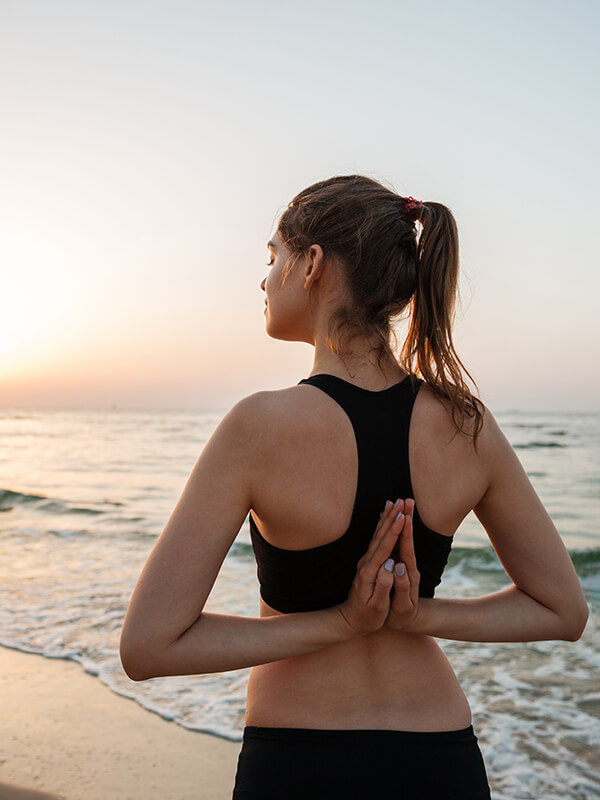 Good to know: Visitor's tax Travemünde & beach fee

Spa tax Travemünde:
➡️ 15.05. – 14.09.: 3,00 €
➡️ 01.01. – 14.05. and 15.09. – 31.12.: 1,60 €
In the Ostseeheilbad Travemünde the payment of the health resort tax or beach tax is obligatory.
Attention: The beach fee is already included in the spa tax.
The current prices can be found on the official website of the tourist association at www.travemuende-tourismus.de and www.luebeck.de.
Purpose of collection:
The purpose of the resort tax is to maintain our beautiful resort. The revenue is used to finance, among other things, the maintenance of the magnificent spa beach, green areas, paths, squares, promenades, events etc.
more about Travemünde